Shell got married last Sunday (5/21) and it was so beautiful -- she was so beautiful! Here are a couple pics ...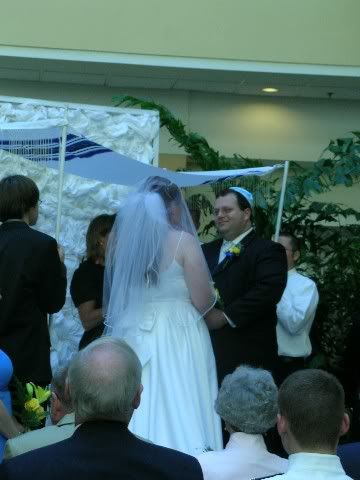 They look so wonderful! That's my boob to the left -- can't keep those things out of the picture, evidently!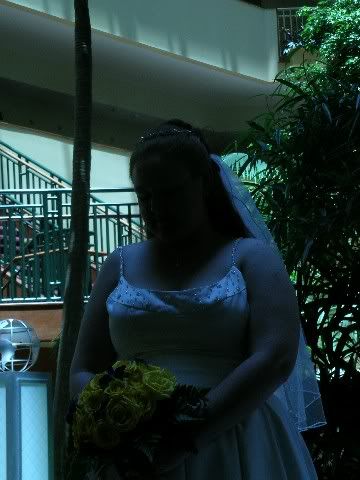 This is such a pretty picture of Shell -- I wish it were lighter, but that's what the professionals were for!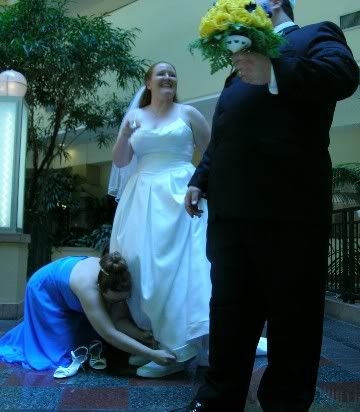 I got under Shell's dress before Richard! Of course, he was left holding the bouquet ...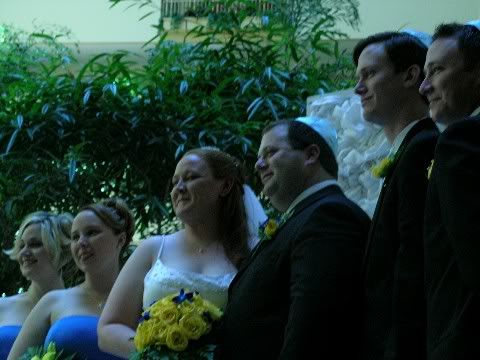 The happy wedding party ... before we got down and partied!